I was never truly happy with the grip on my 19" F261 (AKA
EXE Scream
), a palm area shaping and polish that resulted in my hand slipping up and choking the grip throat. This put strain on my bow hand thumb bone. This also resulted in some torquing at times, and so I'd have to wear a glove to shoot it right. Even so, over time it became clear there was something off about it for my hand shape.
When I learned of RCore grips in Greece, I was delighted to see they supported the F261 in some of their popular grip models. I took a look at their 3D visualisation tool and settled on their grip 'The Master'.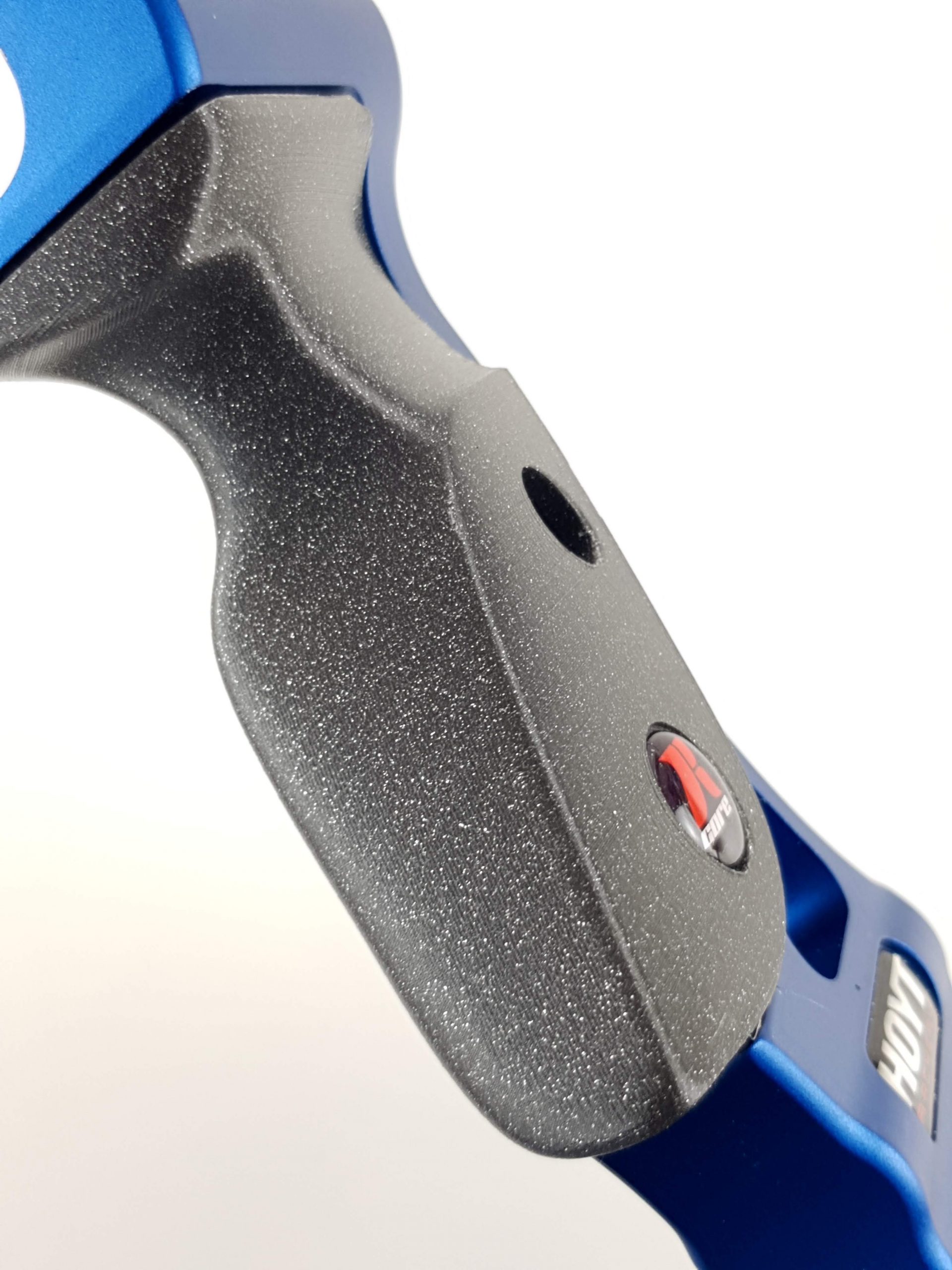 An accented ridge for your palm's life line, which makes sure that your hand sits correctly and the applied force goes straight into the center of the bow and does not create any torsional forces.

rcore.co
It looked perfect, with a very pronounced thumb locator and flat palm area. Taking a gamble, I not only ordered it with a textured palm area, but also the 'lifeline ridge'; the idea of having both a reliable thumb locator and lifeline locator in a single grip sounded ideal. I chose the 38 deg 'medium' model in walnut.
Took a while to arrive (end of holiday season I guess), but here it is fresh out of the box (came in real sweet packaging with a neat little keyring shaped like a grip).
It slid onto the F261 nice and easy. I noticed that in two areas it didn't quite fill the cutaway. I think this not to be the fault of RCore but that they might have the 21" or 17" model and that has slightly different shaping in the grip scaffold. That, or the F261 has been redesigned slightly. Anyway, no matter, fits snug and good otherwise.
The lifeline ridge has been a game changer. I don't even have to think about grip placement in my shot sequence. It's very instructional in the way it forces your hand into good alignment. I immediately felt better bone-on-bone alignment from the wrist up. Many of the hundreds of reviews of this grip say the same.
I told myself I wouldn't destroy the local Oly archer's targets with my hunting rig (19" F261,
[email protected]
" riser Nika N3 mediums, 52lb OTF) any more, but couldn't resist trying it out. Ridge leaves a bit of a red mark on my hand at 52lb pressure, but not painful. Satisfyingly clear to see it right over the lifeline at the end of several dozen arrows.
Here's my first group at 22m. Not the best, they tightened up after as I got used to it, but it goes to show that it doesn't take long to adjust to this new grip right out of the box.
Anyway, this has been an inexpensive yet big upgrade to my kit - a great company to deal with too. Feel like this grip has given me a new bow.
Check them out here. Not unlikely they support your metal riser: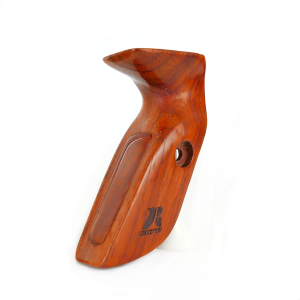 Custom bow grips designed and tested on real risers for a perfect fit. Premium, high-precision, high-performance bow grips.

rcore.co