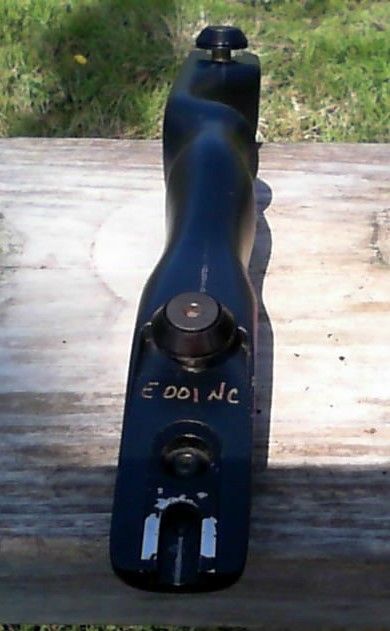 I have the first production risers of all the Epics so far. This is E oo1 NC 15" very first Dryad Epic production riser. I asked Mike and Jason to build it out of the heaviest, toughest composite they had on hand and paint it black.
Yep they did. I string walk the slim trim riser. I don't recommend string walking wooden risers with out talking to your bowery first. It can come to distress.
001 has got a lot of dings, scratches, and bumps. Been thru hell and half of Texas. It is still dead inline, stable, and puts an arrow right down my line.
I don't care one way are the other about limb adjustments. What I care about is a riser that is going to get "there" and back with all the screws and bits I need to make the bow shoot. In a hunting bow that is going to spike camp, it is something to think about. 1000+ miles from home, 40+ miles from the nearest place to buy a screw..... if they had one. More like 100 miles from the screw you need.