Hi,
I have tuned my bow to GT Ultralight 400 perfectly (almost).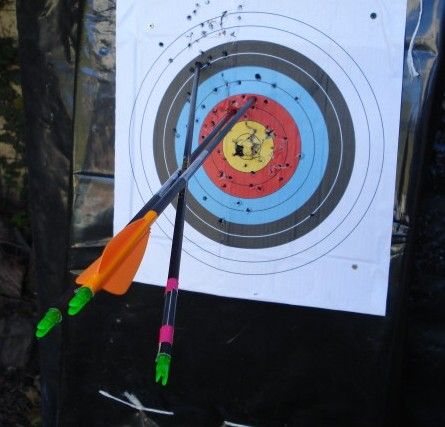 My Border Hex6bb2 and Moon riser are
[email protected]
".
As you can see in the picture my old arrows Ultralight 31 ¼" and screw in 125 gr. point looks perfect, but my "new" arrows, Utralight PRO, 31 ¾" with glue in 100 gr points hit high to the left with the nock looking down no matter how high I set NP.
Really cannot understand what is going on.
Thanks
Martin
PS: Im RH